Stakeholders
Engaging with users of carbon data to support decision making across scales and institutions CMS scientists actively engage with stakeholders at the federal, state, and local level, and with international partners. The CMS program funds basic and applied research that is created while engaging with a user community in a way that bridges carbon science and user communities to better serve societal needs.
By connecting carbon cycle science research to stakeholders who use the data in their decision making, NASA CMS contributes to understanding and meeting the needs of the climate data user community.
Success stories
See how stakeholders work with CMS projects and use their data to inform their decision making.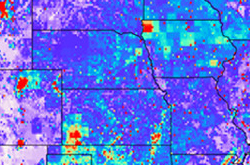 Environmental Protection Agency (EPA)
The U.S. Environmental Protection Agency (EPA) is using the Gridded National Inventory of U.S. Methane Emissions, a dataset developed by CMS Principal Investigator Daniel Jacob and his team at Harvard University.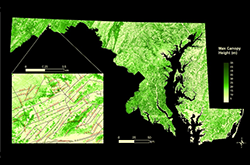 Maryland Department of Natural Resources
CMS developed the first remote-sensing based forest carbon monitoring system in official use by a state.
The Maryland Department of Natural Resources has been engaging for several years with CMS-funded scientists and leadership to use high-resolution forest carbon monitoring and modeling products to inform the state's forestry sector.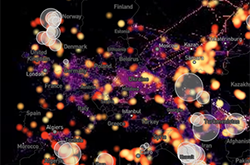 RMI (formerly Rocky Mountain Institute)
RMI has been working with several CMS projects and scientists to integrate a diverse set of CMS products into their Oil Climate Index plus Gas (OCI+) web tool, which assesses emissions from half of the world's oil and gas supplies with unparalleled transparency.